The Edutherapy programme, the Eduprofiling assessment system, Gorilla Tags and associated family support programmes have all been pioneered by Jane Lloyd as a result of over 25 years of extensive research, development and experience.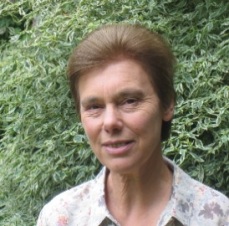 In addition to holding a master's degree in dyslexia and special education, Jane is an associate member of the British Dyslexia Association (A.M.B.D.A.) and has held a Practising Certificate that supports applications for examination access arrangements.
Jane's interest in special needs was originally sparked when she saw how the issues experienced by gifted children in the school system were similarly shared with dyslexic children as a result of their particular needs not being met in school. Since that time she has worked with children with all forms of learning and emotional issues as well as an increasing number of children and adults who are simply not reaching their full potential.
Jane began her work in 1989 in one of the new specialist dyslexic schools in the U.K. She then pursued postgraduate studies in dyslexia, learning difficulties and educational evaluation, measurement and research techniques at Bangor University with Prof. Tim Miles, one of the leading researchers in the field of dyslexia. She went on to become a private tutor and began to investigate ways in which new programmes and therapies could more effectively resolve issues by addressing the underlying causes of developmental issues. Before long she became the first 'Educational Therapist', a term she coined to describe the practice of using comprehensive programmes to overcome the causes of the difficulties as opposed to simply assessing and labelling the dysfunctions and providing symptomatic support.
Jane's research and experience include many forms of developmental exercise programmes, sound therapy systems, vision therapy, nutritional therapy, allergy therapy, Brain Gym and very extensive studies in educational kinesiology and brain kinesiology programmes. Much of her training has been in Europe and she has also worked closely with developers of innovative programmes in Australia and the United States. In the UK she has worked over a long period with experts in fields including cranial osteopathy, homeopathy and behavioural optometry. At the same time she has always retained close links with the mainstream educational establishment, particularly in the field of special education.
Edutherapy assessments are extremely thorough, covering all the normal requirements of an educational and diagnostic report as well as a comprehensive assessment of visual, auditory and motor processing and a sensory integration profile. The aim is to find out what is special about someone and what might be holding them back. The use of permanent labels is strongly discouraged, as Jane has found that individuals and others often strongly identify with and behave according to the labels they are given.  This can bring them and their families and classmates to believe that they will always have the problems associated with their label, thereby significantly hindering their progress.
Jane has been charting progress on a huge variety of intervention programmes for over twenty-five years and her work is supported by a large body of data that has helped guide the development of new programming and products. In recent years she has worked increasingly with whole families and adults and found that the systems which work well for children are equally suitable for adults of any age. Infants and centenarians alike are currently benefiting from her programmes.
Jane's work is not limited to supporting those who are underachieving. She is equally keen to help those who have particular gifts. For most people there are areas where processing might be improved to assist them in their work or studies, to give them the edge in competitive situations, to help them find a new direction in life or to support new enterprises.
Jane has been teaching other professionals to use her Eduprofiling assessment system and associated Edutherapy and Gorilla Tag programmes for many years and Eduprofiler training has now become the main focus of her work.